Huntsville Fire and Rescue Heavy Rescue Team responded to a motor vehicle accident that resulted in the car being under a house.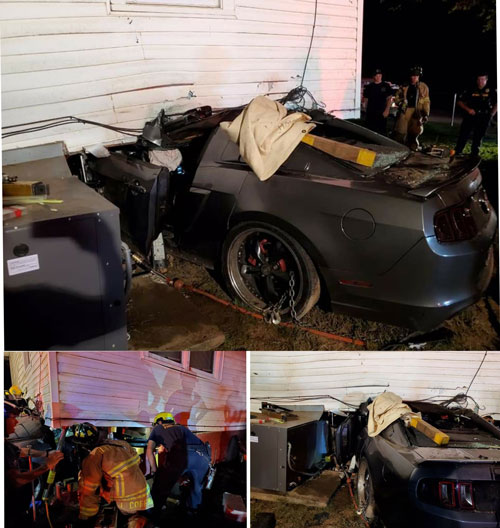 According to Huntsville Fire and Rescue their Heavy Rescue team responded over the weekend to assist the Monrovia Volunteer Fire Department, HEMSI, Madison County Rescue Squad, HPD and ALEA with a motor vehicle accident.
The motor vehicle accident occurred when a car had crashed into a house resulting in the victims being trapped under the home.
Crews worked to safely help extract the victims from the vehicle where at this time no further details have been released.
Photo Credit: Huntsville Fire and Rescue.