Lawrence County, TN Swift Water Team Members were dispatched to areas in North Lawrence and Southern Maury today for several water rescues.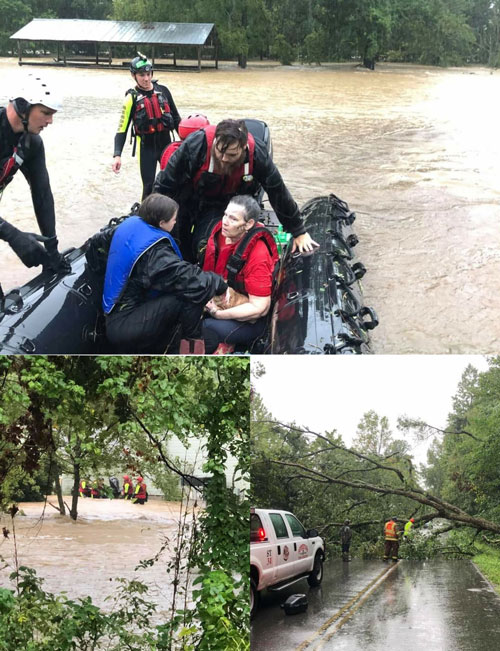 Swift Water Rescue Teams have been conducting rescues where one report was of a family along with their pets that had to be safely rescued from their flooded home following the heavy rains that caused several roadways to be blocked due to water or collapsed trees.
Photo Credit: Tennessee Valley Weather, Burton Staggs.