Columbia Fire and Rescue were dispatched to Kroger after a pickup truck crashed through the store's brick building near one of the entrances.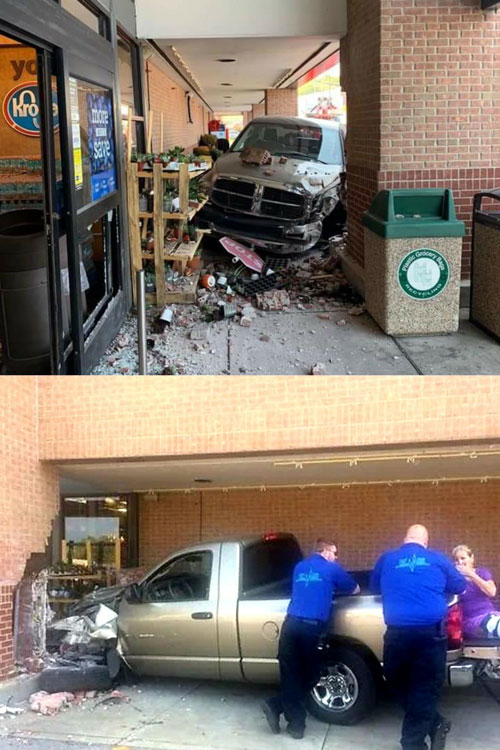 Columbia Fire, and Rescue along with the Police Department responded to a vehicle accident during the week at Kroger on James Campbell Boulevard.
At approximately 11:00 a.m. a pickup truck crashed into the store's brick column near one of the entrances which caused injuries to a pedestrian who had to be lifeflighted to Vanderbilt Medical Center.
The two individuals inside the truck were uninjured in the wreck that is currently still under investigation.
The collision from the truck did cause some extensive damage to the exterior brick, but the building appeared to remain structurally sound.
Photo Credit: Columbia Fire and Rescue, The Daily Herald.