Wayne County football player's family updates communuty after lifeflight from game.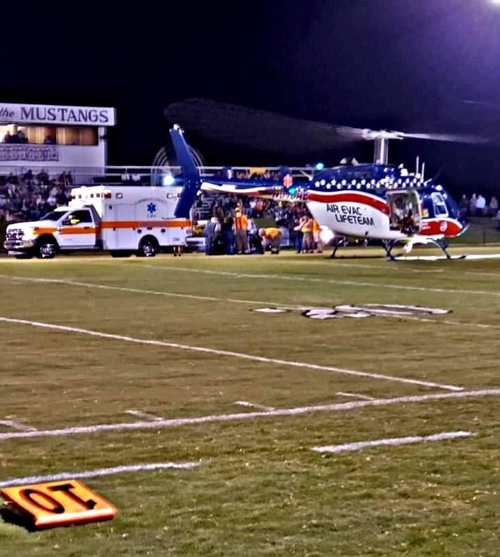 During a football game between Wayne County and Loretto on Friday night the game was haulted after a player was injured, and was airlifted from the field to a nearby medical facility.
The Following update was released on Saturday:
"Great News Update: The family of the injured Wildcat, Timmy Robbins' says he on his way home. Timmy had a bad concussion and a stinger to the spine he is out of football until farther notice.
They added the "Robbins family is gratefull for all the text and calls and prayers from all the schools and parents from the other counties"

Photo Credit: Tennessee River Valley News.