The Florence Alabama Police Department needs your help identifying these robbery suspects.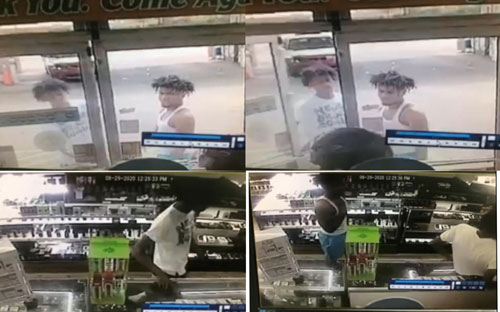 The Florence Alabama Police Department released the following statement regarding robbery suspects:
"The pair entered the store and one of the suspects pulled a firearm from his waistband and placed it on the counter so he could hop over and commit the crime of theft. Fortunately, he left it unattended long enough for the clerk to take possession of it and bring the robbery to a screeching halt.
If you or someone you know has any information please contact the Florence Police Department at 256-760-6610 or text an anonymous tip to 274637 using keyword FPDTIP plus your message."
Photo Credit: Florence Alabama Police Department/Video.