A MALE SUBJECT FACES EVADING AND ATTEMPTED SECOND DEGREE MURDER CHARGES AFTER ENTERING A HOME ON THREE OAKS ROAD OVER THE WEEKEND.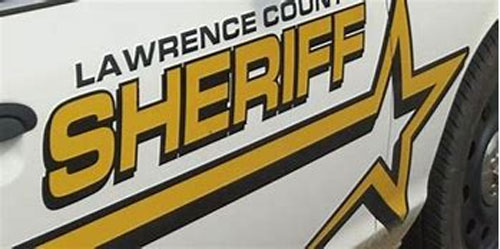 ACCORDING TO REPORTS, DEPUTIES WITH THE LAWRENCE COUNTY SHERIFF'S OFFICE WERE DISPATCHED TO THE HOME ON SATURDAY IN REFERENCE TO A MALE WHO HAD CLIMBED THROUGH A WINDOW AND HAD LOCKED HIMSELF INSIDE A BEDROOM WITH THE DAUGHTER OF THE HOMEOWNER.
THE MALE IDENTIFIED AS LANDON SCOTT MINOR REPORTEDLY HAD A WEAPON ON HIM AND THE COMPLAINANT ADVISED HER HUSBAND, WHO WAS ARMED, WAS ALSO INSIDE THE PREMISES LOOKING FOR THE SUBJECT.
DEPUTIES YELLED FOR MINOR TO COME OUT WITH HIS HANDS UP. AFTER TWO ATTEMPTS THE MALE EXITED AND ADVISED LAW ENFORCEMENT, HE DID NOT HAVE A WEAPON. MINOR ALLEGEDLY DISREGARDED DEPUTIES' COMMANDS AND TOOK OFF ON FOOT. A PURSUIT ENSUED UNTIL THE DEPUTY LOST SIGHT OF MINOR BEHIND THE BACK LOT OF THREE OAKS MARKET.
A TWRA OFFICER PATROLLING THE AREA LOCATED MINOR IN A BEAN FIELD AND YELLED FOR MINOR TO STOP AT WHICH TIME HE CONTINUED THROUGH THE FIELD. FOLLOWING A SHORT PURSUIT THROUGH THE FIELD MINOR WAS DETAINED. EMS WAS CALLED AFTER MINOR ADVISED HE FELT LIKE HE WAS GOING TO PASS OUT.
EMS TRANSPORTED MINOR THE HOSPITAL WHERE MINOR ATTEMPTED TO ESCAPE AGAIN RUNNING DOWN THE HALL. HE WAS SECURED ONCE AGAIN AND TAKEN BACK INTO CUSTODY AND TRANSPORTED TO THE LAWRENCE COUNTY JAIL.