Lawrenceburg Police Department was dispatched to Walmart on Labor Day that resulted in an arrest after a man committed aggravated assault and vandalism with a bat.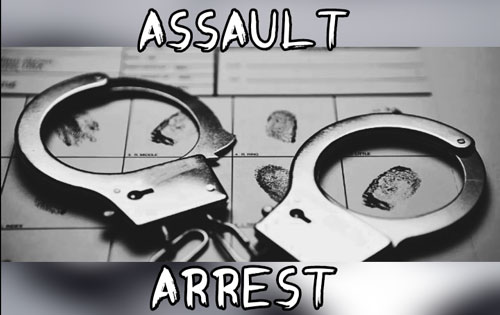 A Lawrenceburg Police Officer responded to a reported assault on Monday at Walmart on North Locust Avenue.
Upon arrival the officer spoke with a male witness who was holding an aluminum bat and stated that he had taken the bat from the male suspect.
The officer then took a statement from the female victim who identified the male suspect as her ex boyfriend who she had recently broke up with.
The victim reported she was loading her groceries into her vehicle when the male suspect approached her garnishing an aluminum bat that he had purchased from inside of Walmart.
The victim stated she was in fear of her life after the male suspect got extremely close to her face while holding the bat, and thought he would strike her at any moment.
The male suspect then began hitting the sides of the victim's vehicle causing damage to the doors along with smashing out the back glass and front windshield with the bat.
Multiple witnesses reported that the victim's statement was truthful as well as Walmart employees who seen the incident, and ran to assist the victim by taking the bat from the suspect.
The male suspect refused to comment on the attack, and surrendered without incident.
The officer arrested the male suspect on charges of aggravated assault (domestic), and vandalism where he was then transported to the Lawrence County Jail.