An investigation is underway after evidence from a 2009 murder case in Lawrence County was found in the previous home of a sheriff's deputy.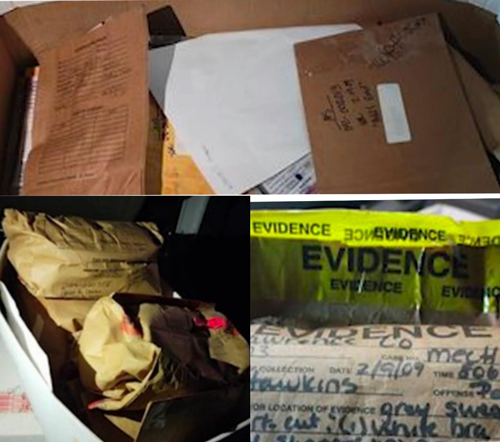 According to reports a 40 year old woman was surprised to find evidence from a murder case in a outbuilding on the property of a home that she recently purchased in Lawrence County.
The evidence that was found was from the 2009 murder of Vicki Owens, where her husband 69 year old Danny Owens was convicted of killing his wife inside their Lawrence County home, and he is currently serving 20 years of a second degree murder charge.
The home where the evidence was found was reported to be the previous home of a Lawrence County Sheriff's Deputy who was the lead investigator in the case.
Authorities were contacted to collect the evidence which has now resulted into an investigation as to why the evidence was stored unsecured in a outbuilding.
At the time of the murder case there was a different Sheriff over Lawrence County, but the current Sheriff John Myers did tell WKRN that the deputy involved in this case still works in his department, and is now on administrative leave while an internal investigation is conducted into the matter.
District Attorney Brent Cooper of the 22nd Judicial District also has acknowledged his investigators are vigorously investigating this violation of evidence storage.
Photo Credit: Andy Cordan, WKRN.