The Maury County Fire Department responded to a fully involved structure fire where firefighters faced live downed power lines as well.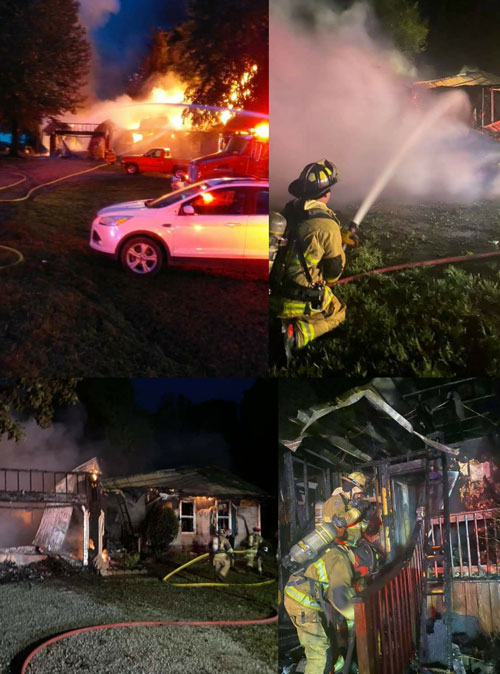 The Maury County Fire Department was dispatched around 7:13 p.m. to a "fully evolved" structure fire on Shouse Road in the Santa Fe Community.
Units with Engines 1,4,9,10,11,12, Tankers 1,3,6, Rescue 1, Air 6, District Chiefs 1, 6, & 12 all were dispatched to the scene where they arrived to find approximately 80% of the structure involved.
Crews attacked the structural fire with a deck gun along with the stretching of three 1 3/4" lines.
Initial fire operations were tricky due to live downed power lines, but crews managed to safely operate for over 3 hours.
The home was sadly considered a total loss, but thankfully no injuries were reported with the incident.
At this time the fire is still under investigation.