Mayor Minute
September 1, 2023
Fostering Collaborative Excellence: Our Unique Approach to Economic Development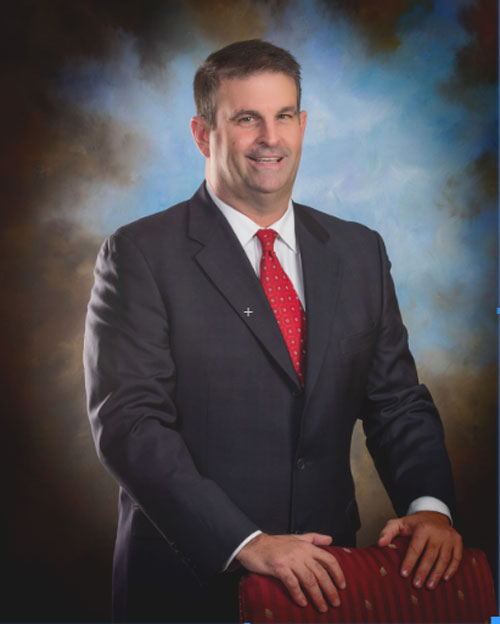 As Mayor of the City of Lawrenceburg, I have the privilege of engaging with fellow mayors and local officials across our state, and I'm often asked what Lawrenceburg and Lawrence County do differently that contributes to our success. In these moments, I feel an incredible sense of pride as I respond, "Our achievements stem from our unwavering dedication to collaboration."
Our focus on a unique economic development strategy has set Lawrenceburg and Lawrence County on a distinct path to success. In a landscape where neighboring regions often compete against each other, we've chosen a path less taken. Our community understands that unity, shared vision, and collaboration are the keys to overcoming challenges. Through a harmonious partnership involving all city governments across our county as well as Lawrence County government, Lawrenceburg Utility Systems (LUS), and the Lawrence County Chamber of Commerce, we've reached extraordinary milestones, giving clear definition to the power of cooperation.
At the core of our triumphs lies the seamless synergy between the city and county administrations. By aligning our goals and resources, we've streamlined processes, eliminated redundancies, and cultivated an environment conducive to business expansion. This concerted effort hasn't just simplified bureaucratic hurdles, it has conveyed a clear message to potential investors—Lawrence County is a welcoming place for commerce.
Lawrenceburg Utility Systems (LUS), plays a vital role in our economic growth by proactively sustaining our infrastructure to cater to current and future business demands. Access to dependable utilities and cutting-edge technologies has turned Lawrence County into a magnet for business and industry seeking a competitive edge. Our commitment to innovation resonates with companies that have chosen our county as their base.
The pivotal glue binding these entities is the Lawrence County Chamber of Commerce. Through their unwavering dedication, they've bridged communication gaps, nurtured relationships, and spotlighted our community's unique strengths to a wider audience. Their steadfast efforts have played a crucial role in attracting like-minded investors and industry that share our vision for a thriving Lawrenceburg.
As we look into a future filled with promise, we recognize the need for our collaborative approach to adapt. Agility, receptivity to fresh ideas, and seizing promising opportunities are so important. This evolution will ensure that Lawrenceburg continues to shine as a beacon of prosperity—a place where residents and businesses thrive together in harmonious coexistence.
In closing, the City Council and I extend our heartfelt gratitude to all individuals and entities across Lawrence County that have contributed to our journey of unity and shared progress. Your unwavering support has been the bedrock of our success. Together, we've exemplified that a united community thrives in unison. Let us persist in our collaboration and innovation, establishing a benchmark for others to follow.