A vehicle burglary occurred in Lawrenceburg early Friday morning resulting in the victim's bank card being used at local gas station.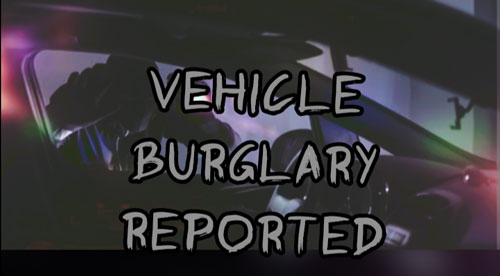 The Lawrenceburg Police Department was dispatched to First Street in Lawrenceburg on Friday in reference to a vehicle burglary.
According to the female victim her 2018 silver Nissan Altima was broken into sometime around 3:00 a.m. that morning.
The vehicle was parked on the side of the road in front of the victim's apartment which was facing her ring doorbell camera that unfortunately did not capture the crime.
The victim reported the following items stolen: "Marc Jacobs bag, Discover credit card, First Horizon debt card, and a Bank of America Mastercard."
After contacting her bank the victim had all of her bank cards cancelled where she was informed that one of her cards was used around 4:55 a.m. at the Shell Station on East Gaines Street.
At this time this an ongoing investigation and anyone with information are advised to contact the Lawrenceburg Police Department.