A Tennessee Chinese restaurant caught on camera washing kitchen items in the lake.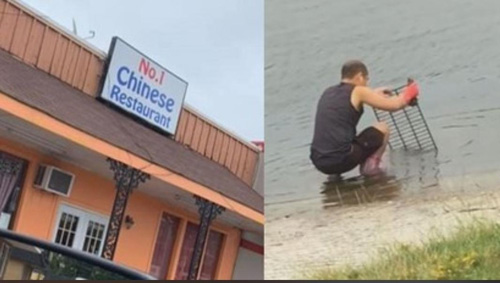 The incident occurred at the No. 1 Chinese Restaurant on Robinson Road in Old Hickory where an individual caught employees on camera washing a grill rack, rags, and other kitchen items in the lake, and then bringing the items back inside the restaurant.
Immediately the Metro Health Department was contacted where they showed up, and shut down the Chinese restaurant for a possible imminent health hazard where they required the restaurant operator to wash/ disinfect all food prep surfaces/equipment before the restuarant was allowed to reopen.
The restuarant owner's daughter did speak with FOX 17 News where she told them that "they always" wash rags, tools and other items in the lake for personal use, but stated that the food is never in direct contact with the items.
It was confirmed that the restuarant does have running hot, and cold water as that was not the reason that employees were washing items in the lake.
The restaurant has since reopened where the Metro Health Department stated that the inspector issued a citation to the restaurant operator as to notify the operator that washing,and sanitization practices based on the Tennessee Food Code must be followed at all times.
Photo Credit: Fox17 News.