A rare spotless giraffe, thought to be only one in world, was born at a Tennessee zoo.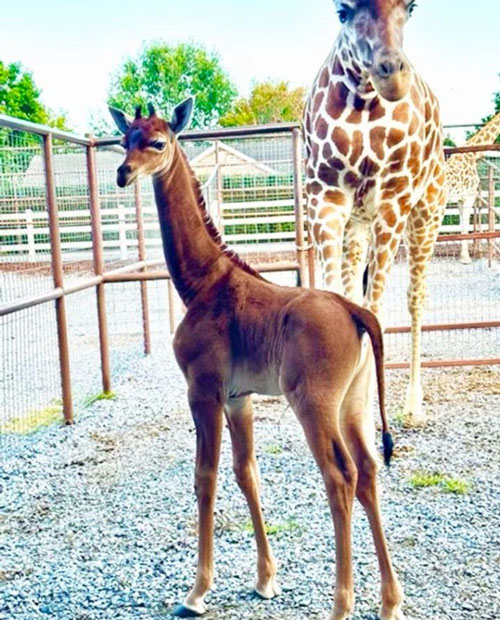 The female reticulated giraffe who was born on July 31st at the family-owned Brights Zoo in Limestone, Tennessee has immediately gained national attention for having no spots.
David Bright, one of the zoo's owners spoke on how rare the giraffe truly is with research showing that the last spotless giraffe recorded in history was in 1972 in Tokyo.
Along with asking the public to help pick a name for the animal, the zoo is also asking people to consider donating to conservation efforts.
"We want to ensure that future generations get the opportunity to see these wonderful animals in the future."
Proposed names for the baby include Kipekee, which means unique; Firali, which means unusual; Shakiri, which means most beautiful; or Jamella, which means great beauty. Votes will be tallied on Sept. 4 and the new name announced.