Bomb Threat Investigation underway by the Muscle Shoals Police Department.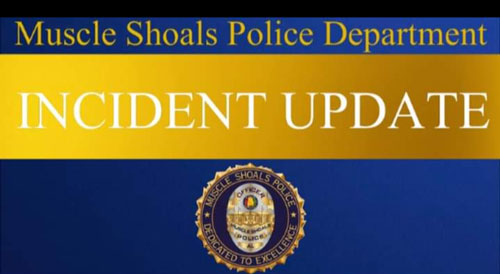 "On Wednesday, July 27, 2022 the Muscle Shoals Police Department was advised by the Florence Police Department that an unknown individual had called the Florence Police Department directly and stated there was a bomb in a backpack inside a classroom at Northwest Shoals Community College.
Muscle Police Department Officers and Command Staff arrived on scene along with Shoals Community College Security and a representative from the Florence Police Department's EOD (Explosive Ordinance Disposal) Unit.
All school personnel and others on campus were evacuated while Officers investigated the threat. After a thorough search was conducted, the threat was determined to be unfounded and no bomb was located on campus.
This matter is still under investigation and the Muscle Shoals Police Department will be working with several other agencies in an effort to determine the origin of the bomb threat call. The Muscle Shoals Police Department has been advised of other Alabama Colleges across the state which have received a similar type threat on today's date.
The person or persons making such calls should take under advisement the seriousness of this matter. Terrorist type threats will not be tolerated and will be prosecuted to the fullest extent of the law. If any member of the public has any information regarding a possible suspect(s) in this matter, please call the Muscle Shoals Police Department at 256-383-6746."