Tennessee's first cannabis restaurant "Buds & Brews" will officially open soon in Nashville.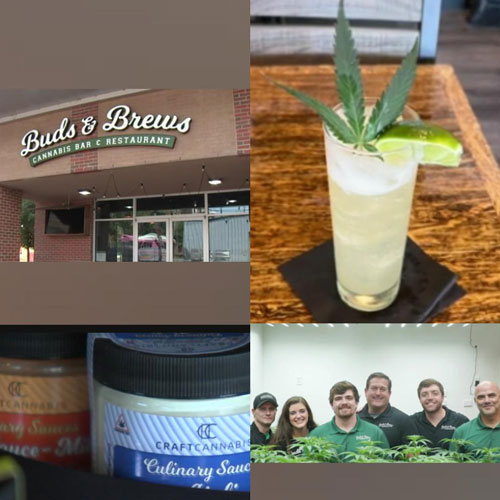 Nashville will have a new addition soon as "Buds & Brews" the first cannabis restaurant in Tennessee will be opening it's doors in Germantown on 3rd Avenue.
Michael Solomon is the president and owner of Buds & Brews as well as the owner of Craft Cannabis, a "seed-to-shelf" cannabis company that creates products infused with hemp-derived THC, including the condiments that will be offered at Buds & Brews.
The bar and restaurant serves elevated classic American dishes where the secret is in the sauce, and if you wish you can have a side of special sauce.
The restaurant has 25 of the most common used condiments from ketchup, honey mustard, ranch dressing, steak sauce that is infused with legal hemp derived THC.
Along with having THC-infused condiments, Buds & Brews will also have desserts and mocktails that are infused as well.
Everything is 1 to 5 milligrams a serving, which is very small so you can try a bunch of things," Soloman said. "A rookie, a novice or an experienced cannabis person can have a fun time here portion controlled micro-dosing
According to Solomon, the owner, It's all Tennessee-made Craft Cannabis products, "We grow, cultivate and extract, and then we formulate different retail products, different wholesale products and retail products,"
Solomon had previously spent nearly a decade in California learning to legally grow top-shelf cannabis before returning home and started his own grow house in Antioch.
Buds & Brews will hold an official grand opening on August 20th where Customers must be 21 or older to enter the establishment once it opens.