Focus on retiring officials: County Clerk Chuck Kizer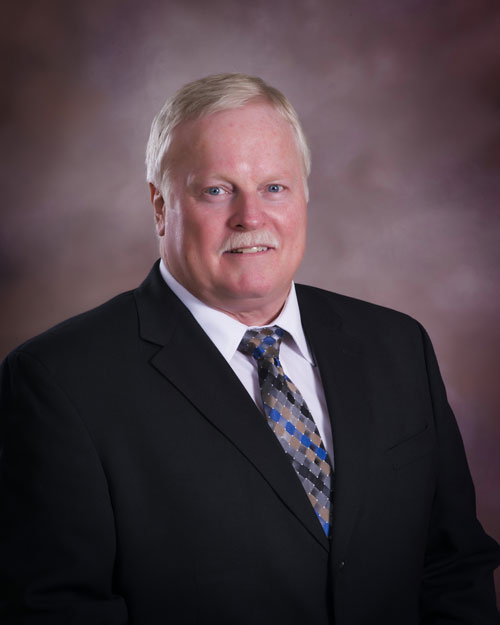 County Clerk Chuck Kizer is leaving office with a five-term record only two others have matched.
Former Circuit Court Clerk Jerald Wilson and Kizer's predecessor Kenneth Weathers also served 20 years each. "Kenneth and I covered the last 40 years in this office," he said.

It took about eight months for Weathers to talk him into running for the office in 2002. Kizer had served one term as Mayor of St. Joseph and accomplished his goal of getting natural gas service to city residents, but Weathers convinced him to give public service another try.

As the longtime owner of body shop/auto sales/auto parts businesses, Kizer was familiar with the County Clerk's role in titles and tags. He had some things to learn about other office functions, which include business, beer, and marriage licenses, Notary applications, passports, and Commission meeting minutes.

In 2002 the office also handled recordkeeping for Probate and Juvenile courts, but in 2004 those duties were reassigned to the Clerk & Master and Circuit Court Clerk, respectively. Kizer's position was once called the "County Court Clerk," but it changed decades ago. Even so, the title was painted on the door of his former Courthouse office and some still mistakenly use it.

Kizer convinced the County Commission to invest $56,000 in a computer system that would print vehicle titles in 2003. "I told Commissioners it would pay for itself," and it did in just three months because the County could keep more of the associated fees. It also cut car owners' wait time to days rather than the months it took the state to produce and mail titles out.

Lawrence was the sixth county in the state to invest in the software produced by then-tiny BIS (Business Information Systems) of Piney Flatts, Tennessee. As more counties signed on, the state cut back personnel in its Title and Registration Department by 75%, Kizer said. Today BIS systems are in place at courthouses in five states.

Minutes of County Commission meetings, marriage licenses, and receipt books are also computerized now, but the office holds some precious original documents. The oldest marriage license dates from 1828 and minutes from an early Commission meeting bears the signature of David Crockett. A grant paid for its preservation by experts at the Smithsonian Museum, and it is housed in a vault at Kizer's office.

His biggest challenge has been finding ways to safely serve the public during COVID. A grant paid for kiosks at Cash Saver stores in Lawrenceburg and Loretto and Super Rama in Summertown, where residents can accomplish some of their business. They can't spit out the state's new license plates, but will be especially convenient for renewal stickers beginning in 2023.

Kizer says he will miss the many friends he's made locally and statewide. He served as the Tennessee County Clerk Association's Treasurer in 2007-08 and President in 2010-11, when he was named Tennessee County Clerk of the Year. He has also chaired the County Clerks' Organ Donor Awareness Foundation.

Kizer is ready for retirement and time to return to his first love: cars. He has some vintage vehicles waiting for his attention, and a Mustang promised to his 11-year-old grandson, Jaxon. He and his mom, daughter Lori Carter, live close to Chuck and Becky, who will be married 46 years this September. The Kizers moved into Becky's grandfather's house when they first married, and a few projects later, are still there.