Multiple Tennessee Drug Agencies conducted an undercover operation that resulted in a search warrant, several arrest, and a slew of narcotics being seized.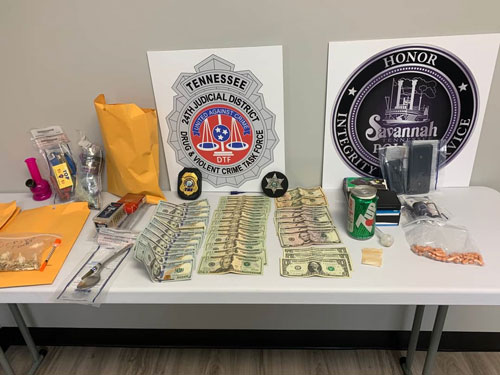 According to the Savannah Police Department they released the following statement this week in regards to a multi agency undercover operation, bust:
"On Wednesday, July 22, 2020, Agents and Officers of the 24th Judicial Drug Task Force, Tennessee Bureau of Investigation Drug Investigation Division, Savannah Police Department, and Hardin County Sheriff's Department executed a search warrant at 110 Robemma Street Apartment 5 in Savannah, TN. As a result of the search warrant, Agents and Officers arrested Sherman Clendenin, 58, who is the occupant of the apartment.
Clendenin is charged with possession and sale of schedule II narcotics (methamphetamine), possession of schedule II narcotics (Oxycodone), possession of schedule V narcotics (Gabapentin), and possession of drug paraphernalia. Clendenin was arrested from the scene and is currently being held at Hardin County Correctional Facility under a $300,000 bond and is awaiting an initial court appearance. In addition to the above listed narcotics, approximately $1,553 in currency and multiple items of drug paraphernalia including scales, baggies, syringes, and ledgers were recovered and are being held as evidence.
A female, Debbie Johnson, 61, also of Savannah, was cited and released for simple possession of schedule VI narcotics (marijuana).
This search warrant is the culmination of a multi-week undercover operation by the agencies listed above."