A popular Tennessee Truck stop was heavily damaged after early Monday morning fire.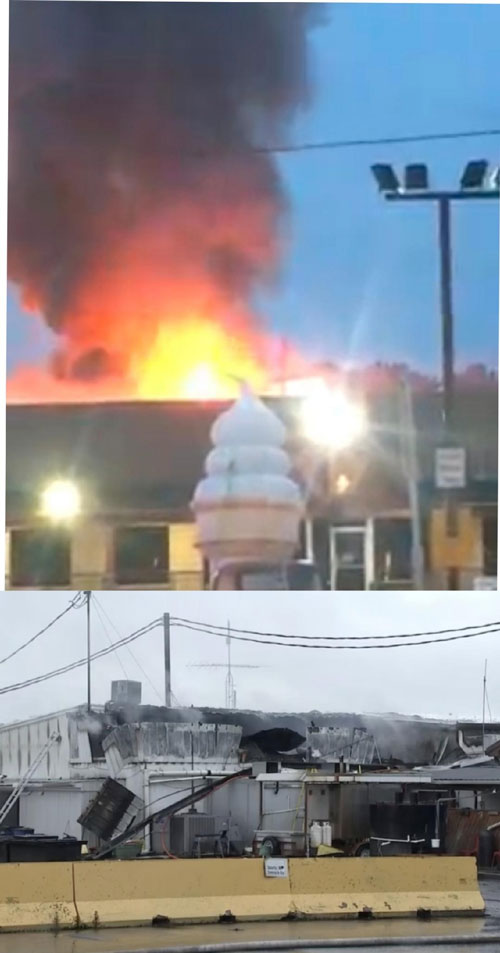 On Monday morning at the Tennessean Travel Stop on Pulaski Highway off I-65 at Exit 22 in Cornersville, Tennessee owner Gregory Sachs rushed to his store around 5:30 a.m. after his business had caught fire.
The fire reportedly started in the kitchen when an employee had turned on the broiler which resulted in something catching fire, and quickly began to spread.
The store was immediately evacuated along with all gasoline and diesel pumps being turned off.
The restaurant is thought to be a potential total loss where a portion of the ceiling of the truck stop is caved in.
Luckily no injuries were reported, and at this time the cause of the fire is still under investigation
Photo Credit: Eddie Roberts, CDL Life.