Cheatham County Drug Agents arrest man in possession of a slew of narcotics as well as finding a bible with a cut out area for stashing drugs.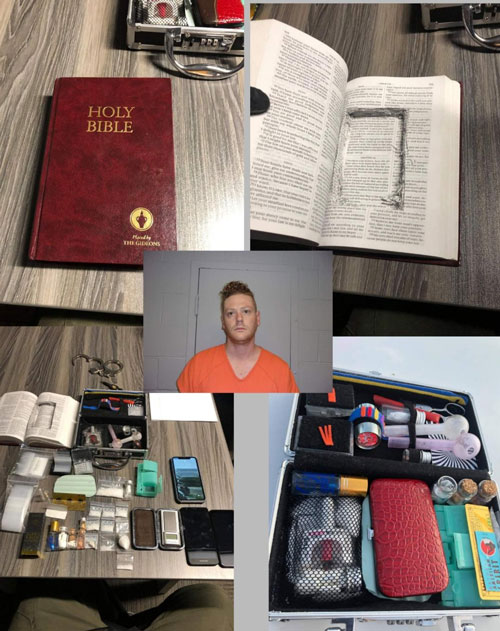 According to reports Cheatham County Drug Agents conducted a traffic stop after spotting a black Nissan on June 14th leaving a well known drug area with a window tint violation.
The driver, 40 year old Isaiah MacMenami, tells officers he is on drug probation out of Nashville, but refuses permission to check his car after being asked.
The Agents run a K9 around the vehicle where the dog alerts them on the passenger side door, which is where Drug Agents find contraband, THC vials along with paraphernalia.
Upon searching the vehicle Drug Agents find a bible with a secret compartment along with a metallic lock box with a combination that the suspect tells officers he knows the combination, but is unsure of what's inside the box.
Inside the box officers find multiple sealed packages and containers of meth, heroin, ecstasy, cocaine even Viagra.
MacMenami was charged with possession with intent to sell where is in the Cheatham County jail on felony drug charges with a $75,000 bond