Lawrence County Fire and Rescue received large donation that will save their department $12,000.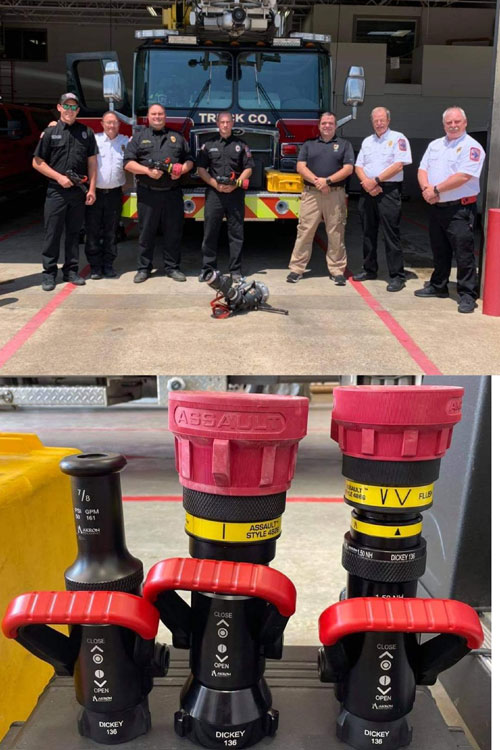 Lawrence County Fire and Rescue shared the following photos, and information on Thursday:
"Ken Ezell with Safe Industries stopped at Station 1 for a special delivery for the Jason Dickey Memorial Training Center serving Lawrenceburg/ Lawrence Co Fire Department on behalf of Akron Brass.
Items donated to the Training Center include an assortment of Handline Nozzles, A Portable 1000 GPM Monitor, a Apparatus Flow Test Kit and a Handline Flow Meter. These much needed items will save us over $12,000 an enable us to stretch our funding to purchase more needed equipment.
Akron Brass contacted us a few months ago and asked what Jason's call sign was and his favorite color. The Handline Nozzles have his favorite color "Red Highlights" and his name & call sign is engraved on the coupling in memory of Jason.
Thank you Ken !"