Columbia Firefighters responded to a residence engulfed in flames after oxygen tanks began exploding.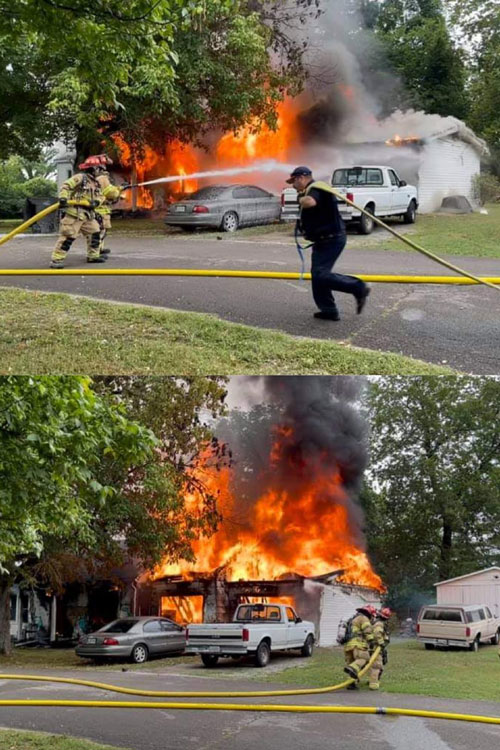 Columbia Fire and Rescue issued the following release on Friday:
"FOR IMMEDIATE RELEASE: Rinks Cr. 7/9/2021
Columbia Fire & Rescue responded at 8:21am this morning to a residence engulfed in flames at 102 Rinks Circle (Riverside neighborhood).
When firefighters arrived on scene, explosions could be heard throughout Riverside from oxygen tanks bursting in the blaze. CPWS responded quickly to cut off utilities to the home while firefighters battled the blaze.
Columbia Police Department arrived first on scene and rescued one of the occupants. The other two occupants were treated by CFR Firefighters. Two patients were transported by Emergency Medical Services to Maury Regional Hospital and one was flown by Vanderbilt LifeFlight to the Vanderbilt Burn Center.
Our thoughts and prayers go out to the victims and their families.
This fire is currently being investigated by the Columbia Fire Marshal's Office. No firefighters were injured."

Photo Credit: Columbia Fire and Rescue, WKRN, Andy Cordan.