A nightmare took place over Memorial Day weekend for one Giles County family after a man broke into their home, and held them at gunpoint.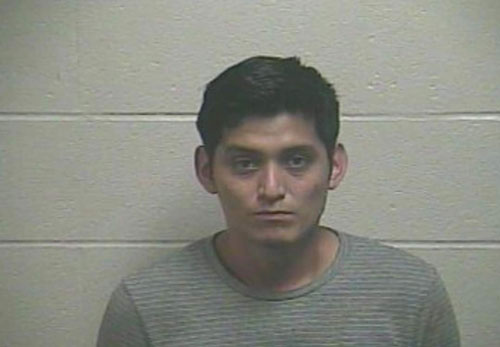 According to the Giles County Sheriff's Department:
"On May 29, 2021, Jesus Ariel Gonzalez broke into the back door of a residence at 179 Dawn Drive. Mr. Gonzalez entered the residence with a shirt tied around his head in an attempt to mask his identity.
Mr. Gonzalez held the family members at gunpoint, zip tied their hands, and demanded money. One of the family members managed to slip away into another room and call 911.
Jesus Ariel Gonzalez was charged with 6 counts of aggravated kidnapping, 6 counts of aggravated assault, 4 counts of domestic assault, and aggravated burglary.
The Pulaski Police Department was also on scene to assist. Sheriff Kyle Helton would like to commend all law enforcement officers involved on a job well done."