Maury County Fire Department safely rescues calf after it had fallen into a 20 to 30 foot deep pit.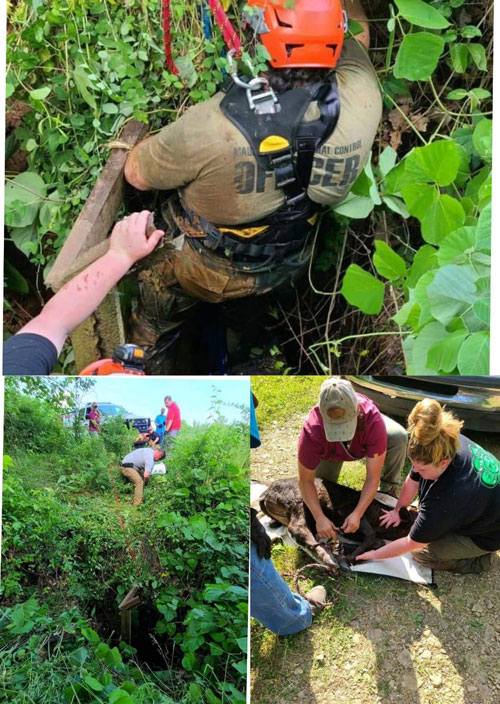 According to the Maury County Fire Department last week around 2:00 p.m. they were dispatched to a report that a calf had fallen into a pit 20-30 feet deep.
"Maury County Fire Department members were able to utilize rope systems to descend two Maury County Animal services personnel down into the pit.
Working in conjunction with Maury County Office of Emergency Management, Maury County Animal Services, and Sarah Spidel DVM, the calf was able to be safely removed from the pit.
After only a short time, Dr. Spidel was able to render aid to the hypothermic calf and he is now doing great.
We would like to extend our thanks to all agencies involved for such great response and teamwork."