Lawrenceburg Police Department released full details surrounding Thursday morning double homicide.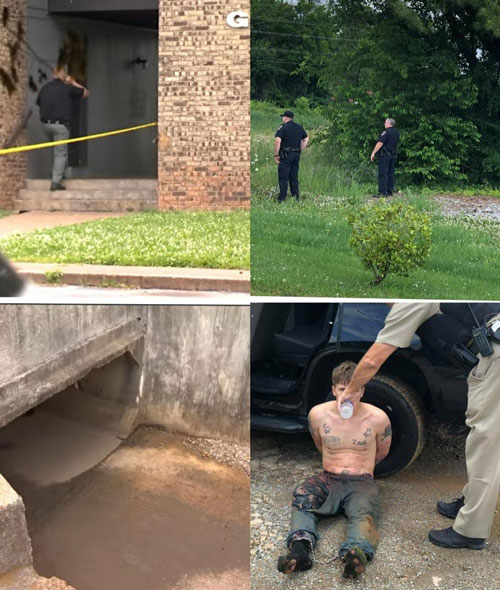 According to the Lawrenceburg Police Department their officers responded Thursday morning around 3:45 a.m. to reports of shots fired at an apartment complex on Oak Street.
Upon arrival officers discovered two individuals identified as Benjamin Cunningham, 28, and Corie Williams, 38, both of Lawrenceburg, deceased with apparent gunshot wounds.
Once Detectives responded to the scene they collected evidence which led to the identification of the suspect, Sebastian Arzadon, 22 of Summertown.
Around 11:00 a.m. officers located the suspect who was hiding in a drainage ditch near Howard Street after he had fled from the scene on foot.
Arzadon was arrested on charges of two counts of first-degree murder, especially aggravated burglary, and possession of a firearm during the commission of a felony where additional charges are expected to be placed at a later date.
Currently Arzadon is being held in the Lawrence County Jail on a 4.2 million dollar bond where he will appear in the Lawrence County General Sessions Court on July 2nd.
Photo Credit: Andy Cordan, WKRN.