A standoff occurred in Florence Alabama on Wednesday after a man armed with a machete attacked multiple family members.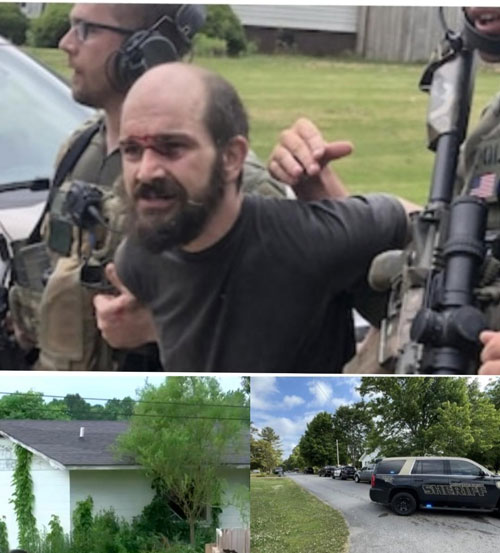 According to the Lauderdale County Sheriff's Office deputies were dispatched on Wednesday around 8:00 a.m. to a residence in the Underwood-Petersville Community in reference to a machete attack.
Following the call the Florence Police Department issued a traffic alert advising residents to stay clear of the area where shortly after the initial alert the Lauderdale County Sheriff's Department confirmed SWAT had arrived at the home.
Upon arrival the Sheriff's Department stated that the suspect, Kyle Seeley, had barricaded himself in an outbuilding behind the home after allegedly assaulting multiple family members.
As a result of the attack by Seeley 3 minors under the age of 10 were transported from the home to the hospital with cuts sustained as well one adult who was confirmed to be the suspect's brother.
Due to the severe lacerations two of the juvenile victims, and the single adult victim required air evac from the home.
Swat teams were able to successfully arrest Kyle Seeley who was charged with six counts of attempted murder by the Lauderdale County Sheriff's Department.

Photo Credit: WAFF.