Lawrence County Fire and Rescue are currently investigating a residential structure fire where arson may have been the cause.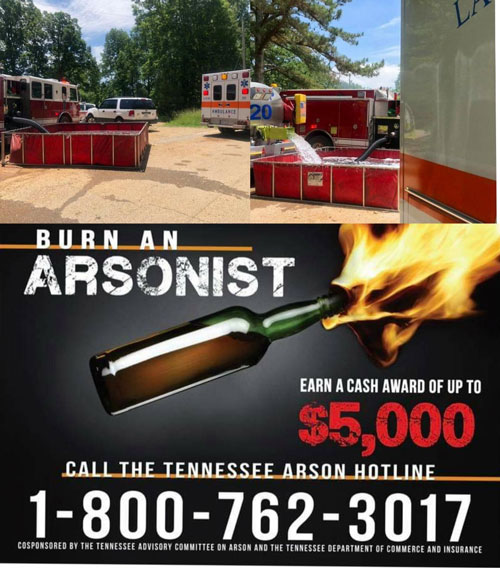 According to Lawrence County Fire and Rescue they responded to a residential structure fire on Sunday at Grinnell Drive in the Gandy Community.
Arriving units with the Gandy Fire Department were the first on the scene to discover a mobile home fully engulfed where crews initiated a defensive attack on the fire due to the fire progress along with poor water suply in the area.
While crews battled the fire one firefighter sustained a broken foot during extinguishment efforts where he was treated and released at a local facility where he is expected to be out of work during recovery.
The cause of the fire is currently under investigation where Initial findings point to an incendiary fire, and the department are asking residents that if they have any knowledge about the cause of the fire to please contact the Lawrence County Fire Rescue Facebook Page or call the Tennessee Arson Hotline at 1-800-762-3017.
Photo Credit: Lawrence County Fire and Rescue.