One man shares scary experience when his plan was shot at in Alabama while trying to spray.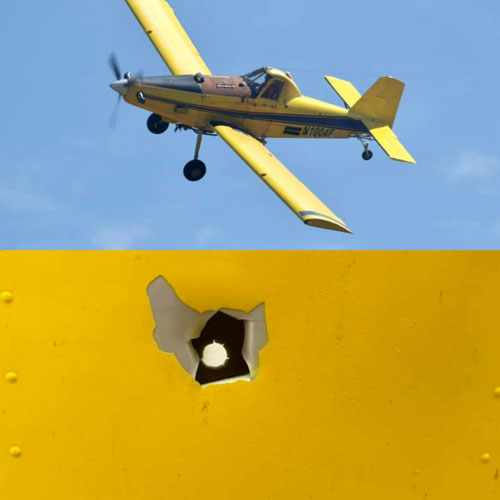 Marcus Crutchfield took to social media where he shared the following photos and information regarding recent shooting incident:
"Saturday May 20th in Atmore, Alabama. My airplane was shot while spraying. This incident happened between the hours of 6:30AM and 1:30 PM.
To the person who did this or to anyone who thinks this is appropriate please take into consideration that I have a family at home that I want to come home too. I'm an individual whose job just so happens to be applying chemical at low levels with an airplane.
As ag pilots, we take our jobs very seriously. We take precautions in every field and in every pass to ensure the safety of people around the fields as well ourselves.
With that being said, we do our absolute best to take care of our local farmers and farmers across the country.
If you have any information that could be helpful please contact Tammy Smith, Gentry Smith, or myself. Thank you!"