The Tennessee Bureau of Investigation confirms that a search warrant was executed for Joe Clyde Daniels' home.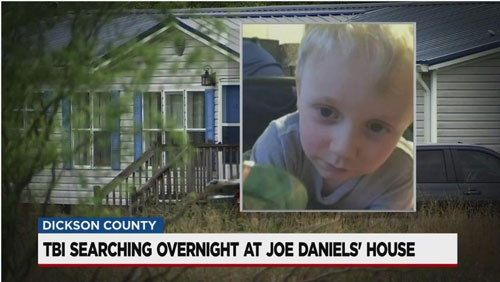 According to the Tennessee Bureau of Investigations a search warrant was executed on Thursday for Joe Clyde Daniels' home on Garner Creek Road where Authorities began clearing brush on the land during the morning along with bringing cadaver dogs.
Authorties returned on Friday morning where they began digging throughout the property where TBI stated that the search warrant is part of the ongoing case into the disappearance of Joe Clyde Daniels which occured on April 4th 2018.
Joe Clyde Daniels' body was never recovered after his father, Joseph, admitted to beating him to death, but told Authorities he couldn't remember where he hid the body where Joseph was arrested on charges of criminal homicide for the death of his son.
At this time no further details have been released where Authorities have yet to say whether they have recovered any evidence at the scene.

Photo Credit: NEWS4.