Maury County Sheriff's Department are requesting the public's help regarding stolen property where the victim reported a loss of $28,000.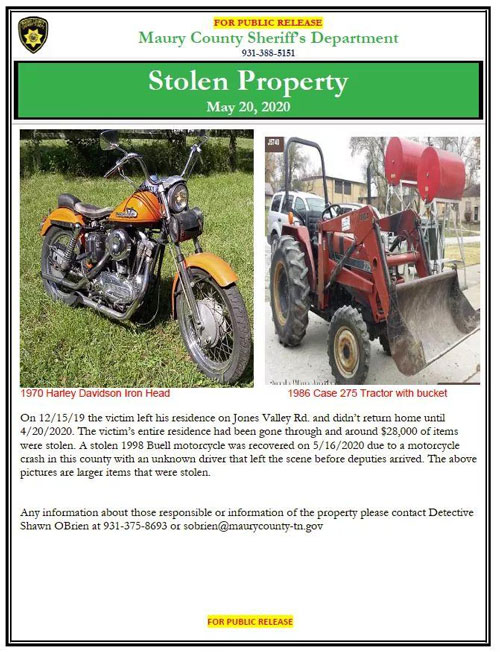 According to the Maury County Sheriff's Department the victim had left his residence on Jones Valley Road on 12/15/19, and returned on 4/20/20 to discover that his entire property had been gone through where $28,000 worth of belongings had been stolen.
Two large items that were stolen were a 1970 Harley Davidson Iron Head, and 1986 Case 275 Tractor with bucket.
Deputies reported that on 5/16/20 another one of the victim's motorcycles that was stolen, a 1998 Buell Motorcycle, was recovered at the scene of a wreck where the unknown driver left before authorities arrived.
If anyone has information regarding the two items that were stolen or the theft that occured at the residence they are advised to contact Detective Shawn Obrien at 931-375-8693.