Lawrence County Sheriff's Department initiated a traffic stop that resulted in an arrest of a suspect with narcotics hidden within their body cavities.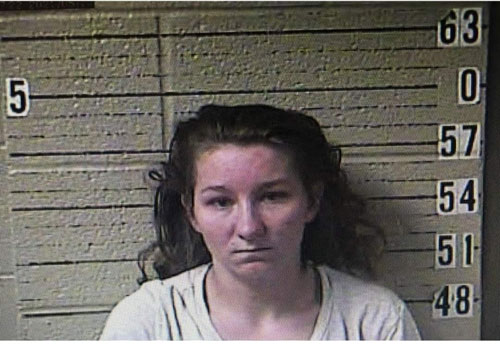 On Monday the Lawrence County Sheriff's Department conducted a traffic stop on a gold Cadillac with improper registration being displayed.
Once the deputy approached the vehicle the odor of marijuana was detected where the driver of the vehicle admitted to having marijuana roaches inside the vehicle.
Upon speaking with the passenger of the vehicle, Kayla Nix, she informed deputies of the 19 Suboxone strips that were hidden within her body cavity resulting in the female subject being arrested.
Nix was transported to the Lawrence County Jail where 2 grams of heroin was also discovered within the suspect's body cavities.
Law Enforcement strongly advise against such dangerous attempts to conceal narcotics that have the possibly of being laced with fentanyl, and individuals risk the chance of overdosing definitely if medical personnel are not immediately aware of drugs hidden within a person's body.