Florence Police Officers observed reckless driver crash into the Tennessee River on Sunday.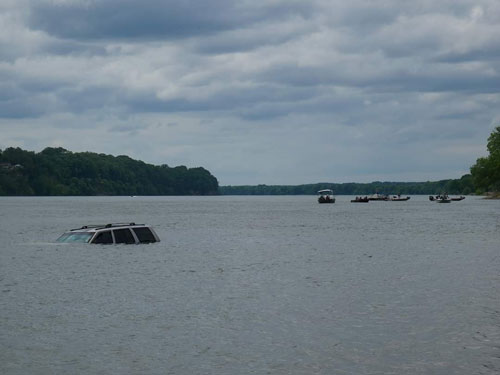 According to the Florence Alabama Police Department their officers witnessed a reckless driver who was traveling at a high rate of speed around 12:57 p.m. on Sunday in McFarland Park.

Officers attempted to catch up to the vehicle at which time the driver proceeded to drive into the Tennessee River near the beach area where the suspect then began swimming further into the river trying to flee from Police.
The Florence Police Water Rescue and Recovery Team was dispatched to the river where they were able to assist officers in capturing the suspect who was taken into custody.

At this time the Police department has yet to release what all charges the driver is facing, but did report that there was no other persons in the vehicle during the incident.

Photo Credit: Will Corey.