Pulaski Coca-Cola bottling facility damaged in fire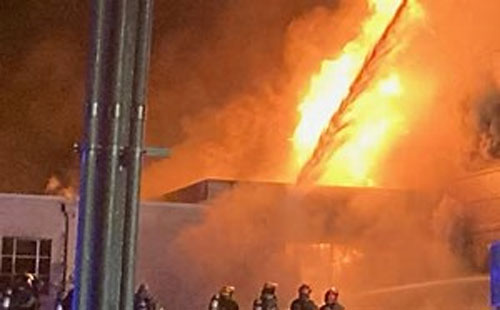 GILES COUNTY, Tenn. (WKRN) — The Coca-Cola bottling facility in Giles County was damaged in a fire late Thursday night.
The fire began just after 9p.m. at the plant on West College Street near South Seventh Street in Pulaski.
It is not known if anyone was injured in the blaze not how damaged the facility is.
The cause of the fire is under investigation.
No additional information was immediately released.