Lawrenceburg Lawrence County Emergency Management are advising residents of three rounds of potential severe weather.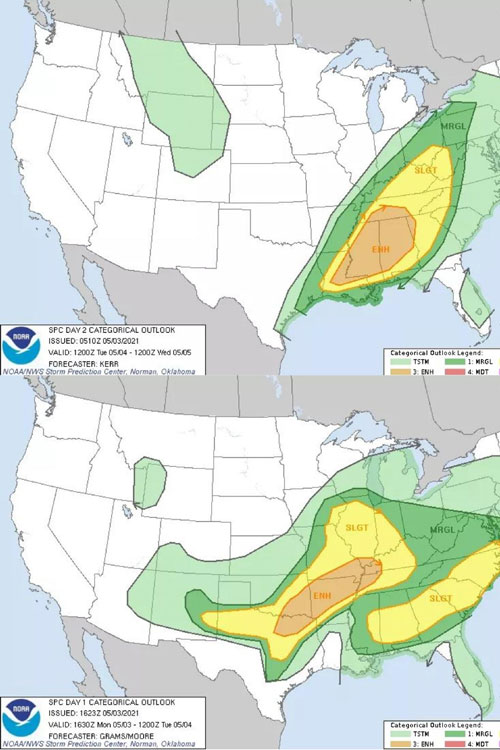 On Monday the Lawrenceburg Lawrence County Emergency Management shared the following radar photos, and information regarding potential weather:
"Somewhat complex and confusing guidance from the Storm Prediction Center suggests three rounds of severe weather are possible for our area on Monday and Tuesday (5/3 and 5/4). The short story is to be weather alert on both days.
Lawrence County is under a Marginal Risk (Level 1 of 5) for severe weather on Monday and an Enhanced Risk (Level 3 of 5) on Tuesday. Expect heavy rain and gusty winds late Monday, a second round just before dawn on Tuesday, and a third round on Tuesday afternoon. Current thinking is that the second round will have the greatest potential for damaging wind along with a flash flooding potential. Timing and severity could change.
Area residents should carefully monitor developing weather conditions and have at least two methods available to receive watch and warning information. Spotter Reports may be needed.