Columbia Firefighters we're dispatched to a structure fire at Walmart.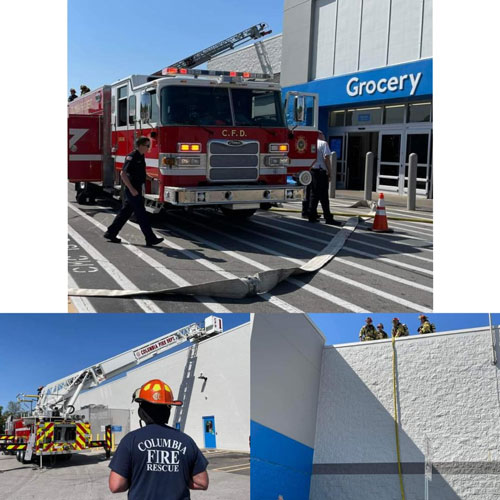 Columbia Fire and Rescue released the following information and photos on Wednesday:
"FOR IMMEDIATE RELEASE: COMMERCIAL STRUCTURE FIRE WALMART SUPERCENTER OF COLUMBIA
At approximately 3:05 pm Columbia Fire & Rescue responded to a commercial structure fire at Walmart Supercenter located at 2200 Brookmeade Drive.
Upon arrival, crews found smoke emitting from the roof directly above the grocery side of the store. Everyone inside the store was swiftly and safely evacuated.
Crews quickly gained access to the roof and discovered a small fire slowly spreading. Firefighters were able to extinguish the blaze without incident.
One patient was treated at Maury Regional Medical Center for non-life threatening injuries. The Columbia Fire Marshal's Office is currently investigating the cause of this fire."