Giles County Sheriff's Department responded to a report of a man barricaded inside a home where a female subject was being held against her will.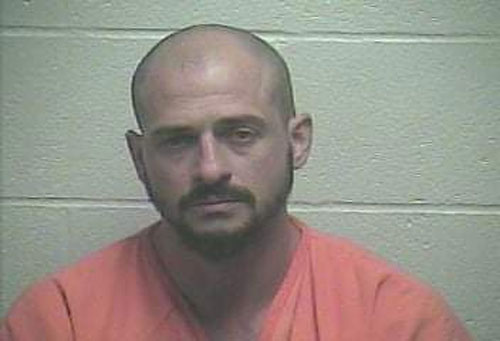 Giles County Sheriff's Department issued the following press release on Monday:
"On the morning of April 12, 2021, Giles County Deputies responded to Old Highway 64, in the Frankewing community in reference to a barricaded subject. Information was received that a second individual was being held in the residence against her will.
Upon Deputies arrival, the suspect, later identified as Kirk Harold Logan IV, 44 of Frankewing, still refused to comply with lawful orders and Deputies could hear a female inside the residence screaming for help. Deputies deployed a chemical agent and both individuals came out of the residence. Logan, was placed into custody for multiple outstanding warrants. Additional charges are pending the result of this investigation.
"I would like to commend our Deputies on a swift response resulting in the safe apprehension of a dangerous fugitive who had multiple outstanding warrants." – Sheriff Kyle Helton."