Spring Hill Police Department are looking for suspect who robbed First Citizens National Bank at gun point.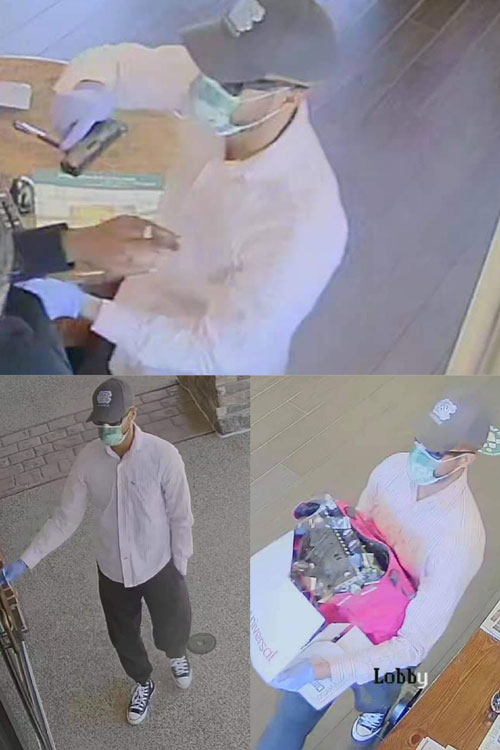 The Spring Hill Police Department released the following photos, and details on Friday:
"We are currently investigating a bank robbery at First Citizens National Bank on Wall St. According to witnesses, the suspect description is:
Male
5'8"
140 pounds
Carrying Bright pink bag
Carrying copy paper size box
Plaid shirt with pink-white - red stripes
Tattoo on one wrist
Grey sweatpants
Displayed a handgun
Wearing surgical mask
No injuries to any bank staff. Suspect left on foot. We are working to get video footage of the suspect."

Photo Credit: Spring Hill Police Department.