Lawrenceburg Fire crews responded to a fire at Hardee's on Thursday night.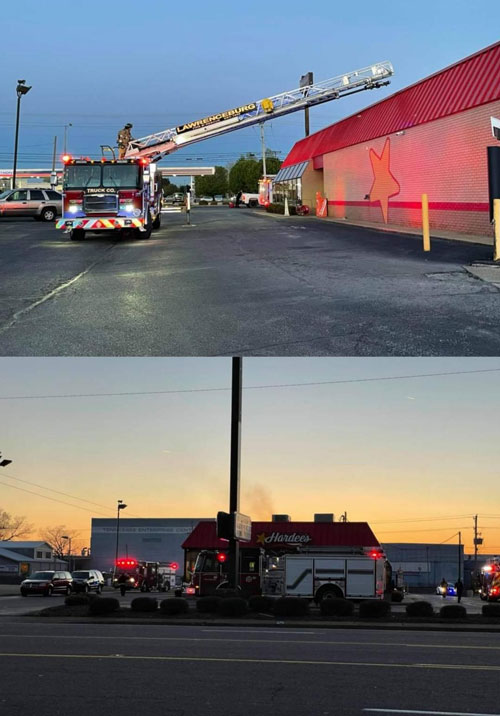 According to the Lawrenceburg Fire Department crews responded on Thursday night to a grease fire a Hardee's that started from a cooker.
Luckily firefighters were able to quickly contain with activation of the suppression system where flames were visible from the roof vent, but no fire escaped the duct system.
All areas of the building were checked for extension and found clear.
Hardee's released the following statement:
"Hardee's would like to send a HUGE Thank You to members of Lawrence County E-911, Lawrenceburg Fire Department, Lawrenceburg Police Department, Tn and Lawrence County EMS that responded to our kitchen fire this evening!
We truly appreciate the incredibly fast response time and how quickly our fire fighters were able to put the fire out! All these teams did an exemplary job handling this emergency and our community is so blessed to have such awesome first responders!
We also would like to thank our amazing crew for cleaning up tonight and Lawrence County EMA Director, Shelton Barnett for giving us the all clear to open on time tomorrow morning!"
Photo Credit: Lawrenceburg Fire Department.