Nashville Tennessee School shooting tragically occurred on Monday leaving 7 dead including the female shooter.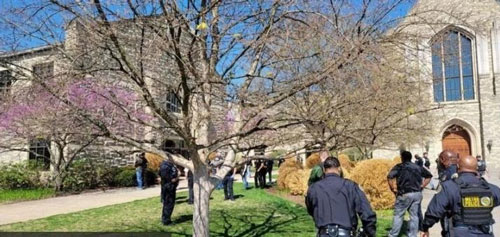 According to reports from Officials three children and three staff members were shot and killed at a private school in Nashville, Tennessee, on Monday morning.
The tragic incident took place at Covenant School in Nashville, Tennessee which is a Christian school for students in preschool through sixth grade.
The female shooter, who appeared to be in her teens entered the school through a side entrance armed with at least two assault type rifles and a handgun.
The female shooter who has yet to be identified was shot and killed by authorities in a lobby area of the school, police said at a news conference.
Authorities report that sadly anyone that was shot did not survive.
Update: Nashville Authorities have released that the shooter was a 28 year old woman.
At this time no further information has been released.