Breaking News: An accident involving a train and a truck with a cattle trailer has been reported in Loretto on Vine Street at the train tracks.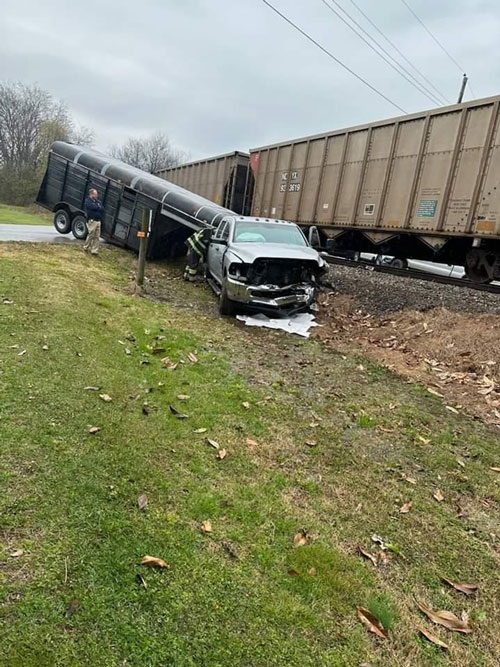 Anyone traveling in the area is advised to use caution as emergency personnel are currently at the scene.
Loretto Police Department have released the following information and photo:
"Due to the accident on Vine Street the following streets are blocked by the stopped train until further notice: Vine Street and Church Street from Second Ave to the highway along with West Commerce Street from the highway to North Main Street.
Alternate routes around the accident will be Tommy Augustine by City Hall or West Demumbrum in front of the high school.
Traffic will be heavier than normal on 2nd Ave as people navigate around the accident. Please use caution and have patience."