Florence Alabama Police Department respond to report of gunshots fired that result in an arrest.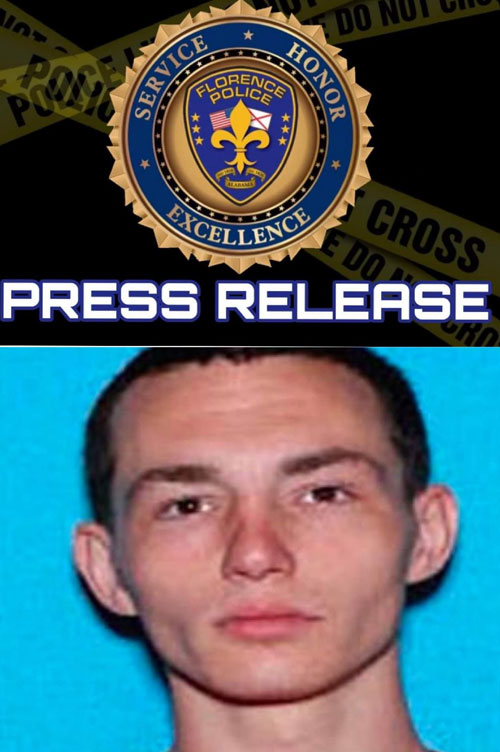 The Florence Alabama Police Department issued the following news release regarding recent arrest:
"NEWS RELEASE
On March 15, 2021, Florence Police officers responded to the 400 block of S. Kirkman St. after receiving a report of gunshots coming from a residence. It was discovered that two males had been involved in an altercation that escalated to one of them, Hunter Beck (5/12/1999), firing a pistol at the other.
There were no injuries. Beck was arrested and charged with attempted assault in the first degree and unlawful possession or receipt of controlled substances. He was transported to the Lauderdale County Detention Center and held on a $3,500 bond.
There is no further information for release."

Photo Credit: Florence Alabama Police Department.