The State of Tennessee has now lowered the age of eligibility for the COVID-19 Vaccination.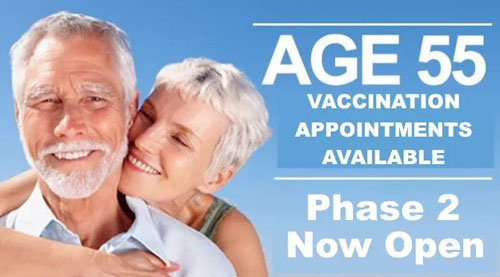 The state of Tennessee has lowered the eligibility to receive Covid-19 vaccine to age 55 along with opening phase 2 of the state vaccination plan with Lawrence County Health Department officials announcing that COVID-19 vaccination appointments are available through the end of March and beyond.
Lawrence County officials are urging residents to become vaccinated against this highly contagious disease wherr Vaccinations can be administered by appointment only.
"To check eligibility and schedule an appointment, visit https://covid19.tn.gov/vaccine_phase/lawrence-county/ or call the vaccination hotline at (866) 442-5301. If the hotline is busy, call the local office at (931) 762-9406. Use of the on-line link is highly recommended."

Photo Credit: Lawrenceburg Lawrence County Emergency Management.