Maury County Fire Department responded to over 30 calls last week.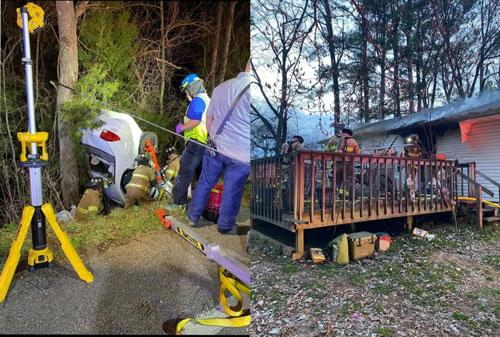 According to the Maury County Fire Department last week members responded to over 30 calls for service varying from bursh fires, motor vehicle crashes, and structure fires.
"The department would like to give special thanks to D&D towing and recovery services for their assistance in a motor vehicle crash with entrapment.
In the past year, the department has worked with D&D towing preparing, planning, and training for various types of incidents, and Thursday this training paid off.
Great work to all of our members and those who support us to make the department what it is today."

Photo Credit: Maury County Fire Department.