Tennessee Wildlife Resources Agency
The final deer harvest numbers for the 2022-23 season are in.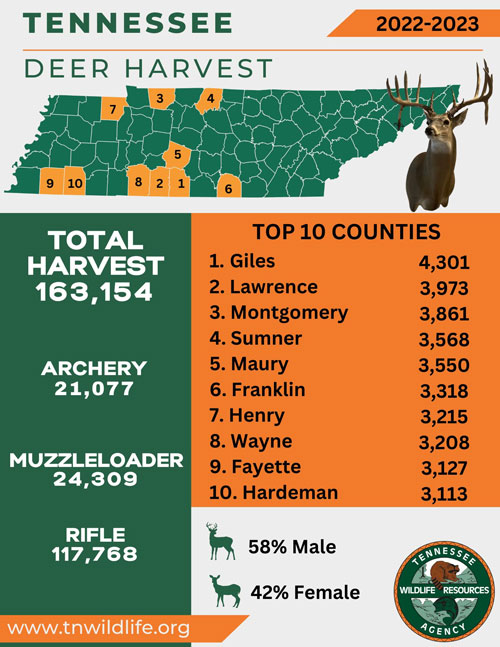 The top five counties by total harvest were Giles, Lawrence, Montgomery, Sumner, and Maury. It was a great year with a record-breaking harvest!

The deer pictured in the graphic is the new state record archery harvest with a net score of 192 6/8.
The gross number of inches was 197 5/8. Hear the full story about this deer at https://youtu.be/12qwi3_gQhQ?t=1040.
#tnwildlife #gooutdoorstennessee #deerhunting