TN woman held captive in closet for months, police say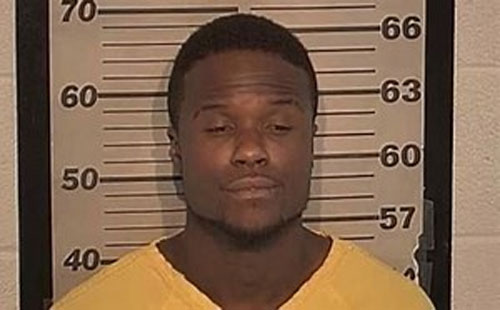 MEMPHIS, Tenn. (WREG) — A man is on the run in Dyersburg, Tennessee after police say he kidnapped a woman and held her captive in a locked closet for months.
Police say a man working in the area of Schaffer Street in Dyersburg was approached Saturday afternoon by a woman who reported she had been kidnapped weeks earlier and had just escaped.
When officers arrived, they found the 40-year-old victim hiding under a new-construction home in the area. She had facial cuts and weighed under 100 pounds.
Witnesses said when police found her, she was wearing a hoodie and covered in mud.
The victim told police she was forced to stay in a locked closet for approximately two months and was only allowed out of the closet for an hour a day, provided limited food and no bathroom facilities.
Detectives found the vacant home on Ayers Street where the victim was allegedly held for approximately two months. Officers found human waste in the home.
The victim identified 30-year-old Brenton Bell as the suspect. She said she was in a relationship with Bell when it turned physically abusive and led to her being held captive.
Tara Nicholson said she knows Bell and can't believe what he's accused of.
"I guess knowing him and knowing he would do something like that," Nicholson said. "It's scary. It makes you wonder a lot about people."
Her mother Peggy Borders lives a few houses from where police say they found human waste where the victim was kept. She's now connecting the dots on recent suspicious behavior.
"I saw people come from there but I thought they lived there," Borders said.
Bell is wanted for aggravated kidnapping. He's described as 5 feet 5 inches and weighing 150 pounds.
Anyone with information as to where Bell may be located is urged to call the Dyersburg Police Department's Criminal Investigation Division at (731)-288-7679 or CrimeStoppers at (731)-285-TIPS.
The victim was treated and released from West Tennessee Healthcare Dyersburg. DPD contacted a WRAP Advocate to provide additional domestic violence services to the victim.