Arsonist reportedly caught in the act.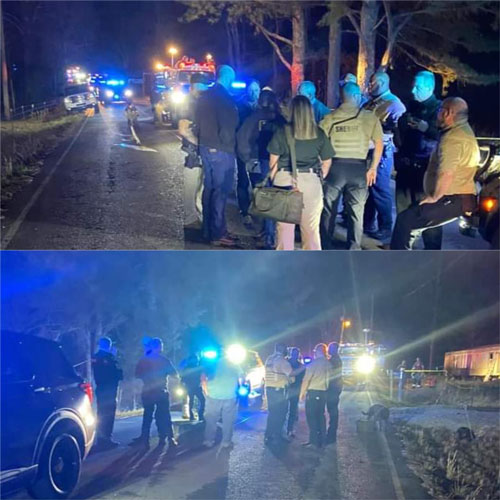 Shortly after 6 PM on Wednesday, Lauderdale County deputies along with St. Florian Police, and Killen Police arrived at the 31000 block of County Road 8 in the Greenhill Community on a report of a man setting multiple structures on fire.
The first officer on the scene encountered the male suspect who was pouring gasoline on a house. When confronted by the officer, the suspect immediately picked up a compound bow and arrow. The officer was able to subdue the suspect, and take him into custody without further incident.
Lauderdale County Sheriff Joe Hamilton said this is an active investigation. At this time it is believed that a total of two mobile homes, two vehicles, and one shed were all burned by the suspect.
Multiple area volunteer fire departments responded to the scene.
Sheriff Hamilton said county investigators and state fire marshal investigators are continuing an active investigation. He further stated that the suspect would be identified later.