An attempted murder incident took place in Columbia, Tennessee after a car went through a store front.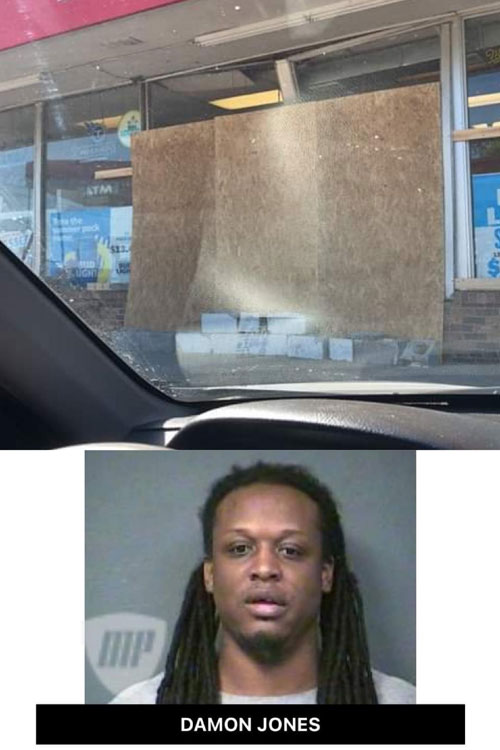 According to sources the Columbia Police Department has charged suspect, Damon Jones, with 2 counts of attempted 1st degree murder and one count of aggravated domestic assault involving an incident that took place on Sunday.
The arrest occurred after Jones drove his car through the store front at the Sky Mart on Santa Fe Pike which is being described as domestic related.
Sources stated that police said that one of the victim's injuries are described as substantial, but non life threatening.
At this time no further details have been released.
Photo Credit: WKRN Andy Cordan, Columbia Police Department.