Maury County Firefighters rescue two elderly people from rollover accident.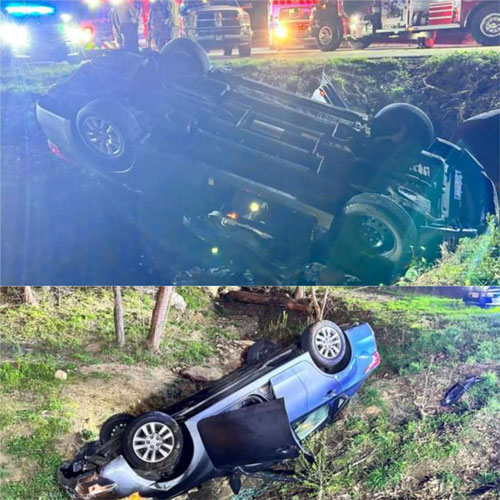 The Maury County Fire Department released the following information and photos:
"2 Elderly Patients Freed from MVA in Minutes by Maury County Firefighters
Around 1:30am last night Maury County Fire Department responded to a vehicle rollover with entrapment in the area of Lookout Road.
Bystanders reported two patients trapped inside the overturned vehicle. Responding units arrived on scene to discover the vehicle rolled over in a ditch.
One patient was partially ejected through the window of the vehicle and the other patient was trapped inside. Firefighters stabilized the vehicle and began extrication.
Within 6 minutes of extrication starting, firefighters freed both patients and delivered them to Maury Regional EMS for treatment. Both patients are expected to fully recover from the crash.
Thank you to Maury County Sheriffs Department and Maury Regional EMS for a great job on this incident."