Wilson County Sheriff's Office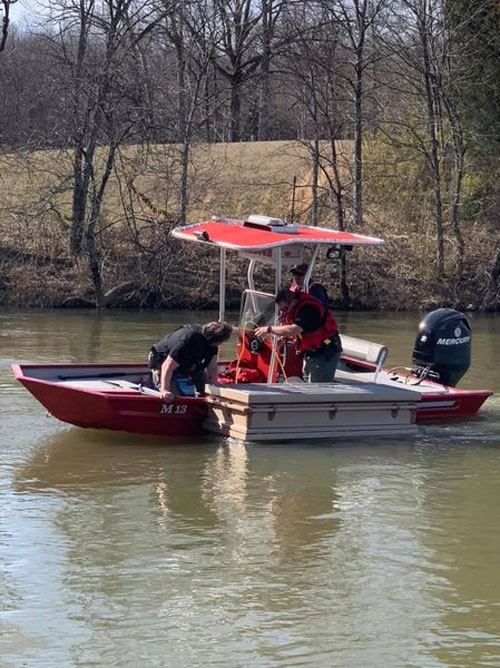 Wilson County Sheriff's Boat Patrol and WEMA Rescue responded to a call earlier of a citizen who witnessed a casket floating on top of the water in the Cumberland River at the Wilson/Trousdale County line.
Upon arrival, members of the rescue team were able to retrieve the casket and bring it to shore. The casket was found unused and empty.