Lawrenceburg Police Department are advising residents to remain off the roads due to "treacherous road conditions."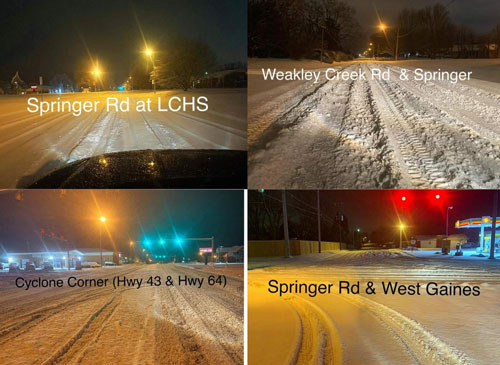 The Lawrenceburg Police Department released the following information, and photos early Thursday morning:
"Road conditions continue to remain slick, and they are now covered with snow. Please do not drive unless absolutely necessary.
We continue to receive calls for assistance with stranded motorists who are unable to maintain control of their vehicles, due to the treacherous road conditions.
As a reminder, if you must be on the roadways, please try to remove the snow from the top of your vehicle prior to driving.
This can cause undue distractions for other drivers, as the snow melts and blows onto following vehicles. This can also affect oncoming traffic. Safety first!"