Units with the Lawrence County Fire and Rescue responded to a wreck in the freezing waters.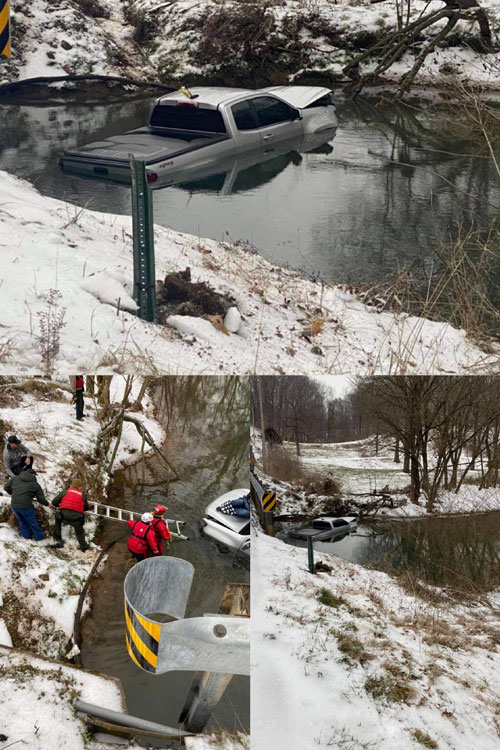 The Lawrence County Fire and Rescue released the following statement regarding water rescue:
"Feb. 17,2021
Just as the latest snow storm was blowing in, our units were toned to a motor vehicle crash with a vehicle in the water.
Units from Lawrence County Fire Rescue, Lawrenceburg Fire Department, Lawrence County Sheriff's Office, and Lawrence County EMS responded to the incident.
Members of the LCFR & LFD water rescue task force entered the frigid water to assist the occupant to EMS care. The patient was not seriously injured."

Photo Credit: Lawrence County Fire and Rescue